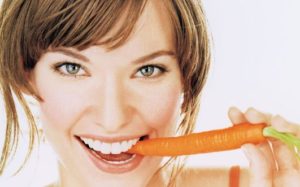 Research says, about 45% of people avoid their implant treatment after knowing the cost of the treatment. Now the average cost of dental implant in Melbourne is $2850 which includes surgery and crown. Here in this blog let me tell you the factors that influence the cost of dental implant treatment:
Top 5 Factors
Dental implant material quality
Dentist location
Implant system/brand used
Number of implants
Dental Implant Material Quality
Generally, dental implant is composed of 3 parts, they are; implant, abutment, crown.
For the titanium screw part, it has different size and type. Every type of the titanium screw has different price variation and the level of cost is comparatively more.
In case of crown, the material use for crown is expensive and it affects the total cost. Resin is the good example of that. The most affordable crown is made of resin, ceramic and porcelain, which are all rich in quality, but the thing is these products are cost relatively higher than the local product.
Dentist Location
Yes, choosing the right location for your dental surgery will save not only your teeth but also bring the good appearance, but it might be higher than an ordinary one.
But in some case; some dentist who are in a city (crowded area) where the cost of living is high will charge more.
Implant system/brand used
Did you know? Going for the most trusted implant brands will increase the cost, but the thing is it leads to a successful treatment. So be alert and visit the one who provides trustworthy treatment and without creating an allergic reaction or being rejected by the body.
Number of implants
The cost of dental implant usually depends on the number of implants that you need to go far. Dental implants cost in Melbourne for:
Single tooth vary between $1500 and $7000.
Multiple Teeth vary from $3000 and can go as high as $12000.
Final Recap
Hope you understand the point what I said. To get the best and successful treatment, contact the dentist who are well experienced and don't let cost stand in your way.
Notes:
Spend your money to get your dream, but don't get cheated.
Dental Implant is the lifetime solution so choose the one who prefect the perfect solution.
Please keep in mind your dentist's experience and expertise is more important than the financial aspect, because it's your health and appearance.