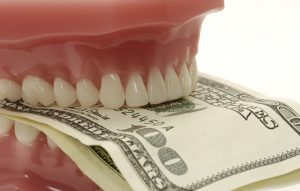 Dental implants are the most efficient way to replace a missing or broken tooth. But, when it comes to biggest decisions in life, one question stands out from the rest – how much will it cost? Apparently, dental implants are one of those biggest choices, as they involve a surgical procedure, stay with you for the rest of your life, and especially, it requires a considerable investment. However, determining the cost of dental implants is equally complex because it depends on various factors.
Come on, let's find out what are those factors that determine the dental implants cost.
Number of replacements
When it comes to the cost of dental implants, the number of implants you need is one of the significant factors that affect the treatment cost. The price for replacing several teeth can be more than replacing a single tooth.
The Implant is the significant component that actually replaces the tooth root that is missing. It is basically anchored inside the gum, and it acts as the root of for the new replacement tooth. The implant is made of biocompatible material that naturally fuses with your jawbone and forms a sturdy foundation to hold the crown, bridge or denture in place.
So, if you are getting a single implant, you will pay less than the patient who is getting two or more.
Quality and type of restoration
The quality of the implant and the type of restoration you choose are the other factors that will greatly impact the cost. Yes, for example, a complete set of dentures will cost more than a partial bridge. Besides, the quality factor also you have to consider, as the more quality you need, the more you have to pay. However, choosing the quality implant will last longer than the low cost one. Plus, there are also other prices associated with the different high-performance acrylics and dental porcelains.
Additional procedures
Though dental implants are the most efficient ways to replace a missing tooth, one should be qualified for getting dental implants. So sometimes an additional procedure may be required before to get the implants.
Bone grafting
Bone grafting procedure is done to add mass and secure the implant post. Bone quality is very essential to get dental implants. If you don't have enough bone, getting this procedure done can reduce the risk of further bone loss and failure of implants.
Teeth extractions
If you have a decayed tooth or an unhealthy tooth, then it will be pulled out to get implant supported dentures.
Periodontal therapy
The more healthy your mouth, the greater the success rate of the implant procedure. Gum disease will lead to implant failure. If gum disease is present, it must be treated before the procedure.
These are the key factor that impacts the affordable dental implants. Speak with your dentist and find out your options.