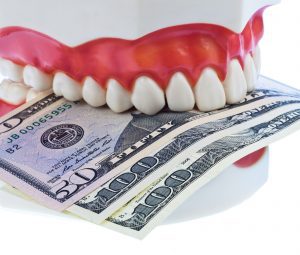 Does your dentist suggest you to replace your missing teeth with dental implants, but you are worried about the dental implants cost in Melbourne? Well, while dental implants seem to be higher, it offers incredible benefits which are not found in other teeth restorative options like dentures and bridges.
Dental implants are renowned for being the only teeth restorative option that gives a permanent solution for missing teeth. People who have opted for dental implants stated that they look natural, feel natural and work like a natural tooth.
In dentistry, dental implants are considered to be one of the most advanced treatments for missing teeth. Advancements in technology have made this procedure affordable to everyone.
There are certain factors that affect the overall cost of dental implants. Understanding these factors will help you understand what are the costs are involved in the dental implant procedure.
What are the factors that influence the dental implants costs in Melbourne?
The following are the factors that affect the dental costs. You may be affected by one or more of these conditions which will result in different costs for each person.
The Number of implants:
If you need a single dental implant, you may pay less. But, if you need multiple implants, you may require additional surgery and preparations. Discuss with your oral surgeon to get affordable dental implants in Melbourne.
One or two stage implant:
Dental implants can be done in one or two stages depending on an individual's requirement. If it is a one stage treatment, the screw will be surgically inserted, and when the surgical site heals, the new prosthetic tooth will be mounted.
In two-stage treatment, the implant is made and then stitched over for complete healing. It will be later accessed in a second surgery when the abutment is inserted. It is usually done for people who need an additional procedure like bone grafting.
Bone graft:
You may need jaw reconstruction if you have do not have enough jaw bone to place the implant. In such case, you may need additional surgery. This additional treatment will affect the overall cost of dental implant in Melbourne.
Material:
Titanium is the most common material used for implants. It is more comfortable and a biocompatible material that does not cause any side effects. However, a zircon based implant is also available, and it is relatively less when compared to the cost of titanium. But, the results may not be like titanium material. The material cost will also be added to the dental implants cost Melbourne.
Pre-surgery testing:
In order to check whether you are the right candidate for getting dental implants, you may need to undergo several tests like scans and screening before receiving an implant. These costs are also added.
When you are trying to decide whether to get dental implants or not, do not ignore due to the price. It is the only permanent solution for missing teeth that has got high success rate. Go on, don't worry about the price. Just think about the long-term benefits.