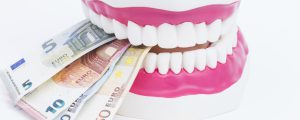 Dental implants are artificial tooth roots that form the base for fixing replacement teeth. They are considered more beneficial than other teeth replacement options as they look, feel and function as real teeth. Thus, they offer permanent solution for people suffering from missing teeth, flawed teeth or other chronic dental issues. The Australian dental implants and prosthetics market is about to grow from USD 35.89 million in 2015 to USD 52.19 million by 2020.However, most people question about the high cost of dental implants in Melbourne. The average cost of dental implants in Australia is about $5000. Though there are clinics that offer dental implants at more affordable rates, it is still costlier when compared to other teeth replacement options.
The price of the dental implants is based on the following things,
Most of the planning of the dental implant procedure is done during the initial consultation. In this phase, the dentist would look at the health of your teeth and jaw bone, which plays an important role in the treatment. If it is not done thoroughly, then the implant might fail in the future.
Additional payment must be done for the diagnostic imaging as it is very crucial for the surgery. If a dentist is ready to undergo the procedure without it, he/she may not ne trustworthy.
The actual placement of implants requires at least two appointments to insert the implants and to place the abutment and crown after a healing period of 3-6 months.
The dentists may also charge you a higher fee because of the complexity of the procedure. Note that dental implants procedures can only be done by a periodontist, oral surgeon, or a dentist with special training in implantology.
In some cases, the patient might be in need of a bone graft procedure if they have lost lot of bone. Though it could increase the dental implants in Melbourne cost, this step cannot be skipped for the longevity of the implants. Also, if the patient has been suffering from a periodontal disease, it is to be treated completely before the start of the implant procedure.
The dental implants cost in Melbourne is higher as the components used are fabricated with extremely high quality materials to make them durable and long-lasting.
Some patients want to be sedated by general anaesthesia so that they can be asleep during the process. This requires the presence of an anaesthesiologist, causing more money. However, most of the times dentist uses local anaesthesia where the particular portion that would be operated are numbed.
If you are enquiring about the cost of the dental implants in Melbourne, you may be given the cost of the implants that are screwed into the bone only. Thus, make sure to ask for the rate of the complete procedure.