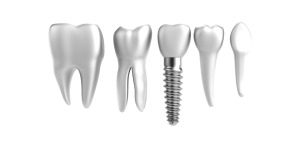 Dental implants cost in Melbourne is now achieving high popularity as the standard treatment for tooth replacement and it is enhancing the oral health for millions of people across the world. Here we have some points to help you understand the process of dental implants which helps you to choose the best treatment when you go for the same and you must know about some basic things about dental implants…
1. Process – A titanium rod is injected inside your jaw bone after giving anaesthesia. The jawbone takes a month or two to accept the rod and a prosthetic tooth is made to fit on the rod. Once these pledges, you can smile with your new natural tooth happily.
2. Time – The dental implant procedure timing will depend on your oral health from the time of your first consultation to the final recovery. If you have broken jawbone, you may need bone grafting which will take some additional time.
3. Costs – Dental implants Melbourne cost is a few thousand dollars. Before you decide the cost is too lavish, think about the amount of money you will spend over the lifetime for caring the missed or damaged teeth with dentures, bridges and crowns. Compared to the disadvantages of having dentures, dental implant is the best investment for your future with high success rate.
4. Instant vs. Permanent – There are some instant implant solutions for some people who have healthy gums and jawbones; moreover if those people do not have enough time to undergo the full dental process, they find instant implant process. However, these are only the temporary recovery and they must be replaced with the permanent prosthetic in the long run.
5. Consult a Dentist – You always need to consult with a professional dentist to determine whether you are a right candidate for dental implant or not. They also guide you with the payment plans and help you to make the process more affordable and comfortable. procedure.
Benefits of dental implants
Replacing a missing or damaged tooth is important to your health as well as oral health. Some of the benefits of dental implants are,
Dental implants are the long term solution
Traditional dental implant bridges lasts for five to seven years and with proper care it remains for more than 10 years, but in some cases they may need to be replaced. Dental implants just need periodic adjustments and proper care so that they can last for a lifetime.
Comfortable
Many researches have proved that dental implants over dentures provide you good chewing efficiency and speaking. That means, overall it enhances your lifestyle and make you feel comfortable.
Improved speech
If the dentures are fitted badly, the teeth may slip within the mouth and causes you to mumble or slur your words. Dental implant in Melbourne gives you the good oral health and confident speech without any slip.
Dental implants are a lifetime commitment. So, with the support of an expert dentist in Sydney, go through this process and enjoy your new set of teeth very soon!