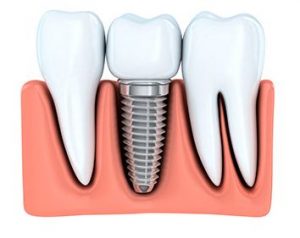 Dental implants are the small titanium post which is surgically placed into your jawbone to bring back the function of your teeth. They are the premium appliances which are sturdy and reliable. However, in spite of them being strong, they need a proper care! Have you planned for the https://www.dentalimplantmelbourne.com.au/">dental implants in Melbourne? Here are some important facts to know!
Importance Of Dental Implants!
Missing teeth can cause problems with your ability to chew, which subjects to indigestion. Dental implants can also aid you in having your chewing ability back. Missing teeth also creates gaps in your smile which makes your smile unpleasant. You might have to chuckle in a weird way, instead of laughing out loud because of this discomfort. Tooth implants in Melbourne offer you to have a beautiful and a radiant smile once again!
Who Is Eligible For The Implant Procedure?
People with the missing teeth, uncomfortable dentures or bridges can go with the dental implant procedures since it's reliable and lasts a lifetime. Your jaw must have enough bone to incorporate an implant. Heavy smoking after the implant procedure causes the loss of tooth root. Adults who don't smoke often qualify for the implant procedure.
Implants Appear Similar To Your Natural Tooth!
Dental implants are popular than other dental procedures since they appear similar to your natural teeth. It makes you forget that you ever had lost a tooth!
Protects Your Neighbouring Tooth And Jawbone!
When you have a missing tooth, the lack of pressure in the area may lead to the damage of jaw bone. Dental implants in Melbourne help to protect your adjacent teeth and jawbone structure from the damage. Dental implants are the best way to protect your jawbone and facial structure from damage!
Some Advantages Of Dental Implants:
The major advantage of the implants is that they don't shift, offering you good stability and safety as your natural teeth.
They could be cleaned similarly as your natural teeth, so there will be no need of taking them out for brushing or flossing.
Implants don't depend on the adjacent teeth for support. Thus the tooth structure won't be affected.
Implants are the best cosmetic solution to missing teeth which permits you to chew and speak easily.
Implants Last Long With The Proper Care!
Only with a proper care, implants last a lifetime. Without regular maintenance, severe gum disease and plaque could damage your teeth. Regular brushing and flossing allow you to preserve the restorations!
Implants Are Durable!
Owing to their strength and durability, the dental implants can last a lifetime with proper care and maintenance. They are not liable to cavities just like your natural teeth.
Dental implants cost in Melbourne is reasonable which offer you the best oral hygiene and a radiant smile throughout the life. "Always try to smile, because your smile can give others a reason to smile!"