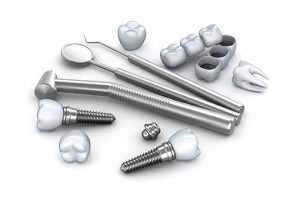 We all might have experienced the fear of losing our teeth. However, tooth loss does not have to be a permanent problem. Today's implant system offers a safe and reliable method for replacing teeth. Yes, dental implants are the ideal choice for permanently replacing your missing tooth as they are designed to entirely replace your old tooth at both a root and crown level.
The root of a dental implant is the abutment; it is made of a biocompatible metal known as titanium. The titanium post is durable and accepted by your body like no other metal. The titanium post is placed into the gum to form a secure foundation, while the top part of the dental implant in Melbourne is a ceramic crown that provides a natural-looking new tooth. Once it is fixed, no one will find it unless you tell them!
The dental implant cost in Melbourne is affordable, and it has a 98% success rate.
The dental implant industry is growing, as many individuals prefer dental implants over braces.
Dental implants are typically chosen over other tooth replacement options because they are permanent and more comfortable.
They are inserted into the jawbone and then capped with a tooth-like crown
It is the only cosmetic procedure that provides the look of natural teeth.
Teeth implants can let you replace as many as you need. Whether it is one tooth or all of your teeth at one time, the options are limitless. Two implants and a fixed bridge can support 3 or 4 teeth in a row.
If you have lost all your teeth, you can choose to have an implant-supported denture that fits great all day long.
The dental implants in Melbourne are the only treatment that stimulates bone growth. Other restorative options like dentures let the jaw bone deteriorate.
With proper care, dental implants can last for decades.
Dental implants cannot decay like natural teeth, so you need not worry about cavities. But good oral hygiene is still crucial to protect the gums near the implant.
Teeth implants are a successful form of preventive dentistry because they protect you from facial deformity and malocclusion.
Lifestyle benefits of dental implants:
Replacing a missing tooth with dental implants goes deeper than your dental health. The dental implants in Melbourne completely change the way you feel, look and how you experience everyday life.
By choosing teeth implants, you can:
Smile and speak confidently around your colleagues and friends.
Enjoy eating all types of food without worrying about the convenience of biting and chewing.
Experience permanent teeth that feel look and function like a natural tooth.
Strengthen bone and enhance your facial profile.
It is evident that the teeth implants are a flexible restoration option. Do not worry if you have lost a tooth. Speak with your dentist, get your dental implants today and enjoy your life!