Tooth decay or various gum diseases may lead that to loss of teeth. So you must take utmost care of your oral hygiene. Not only oral diseases, but some other type of diseases may also become the reason the teeth loss such as cancer, diabetes mellitus, osteoporosis and cardiovascular disease. So it becomes very important to take great care of your overall health. You must follow a good oral hygiene in your routine to preserve your natural teeth and protect them from cavities and gum diseases.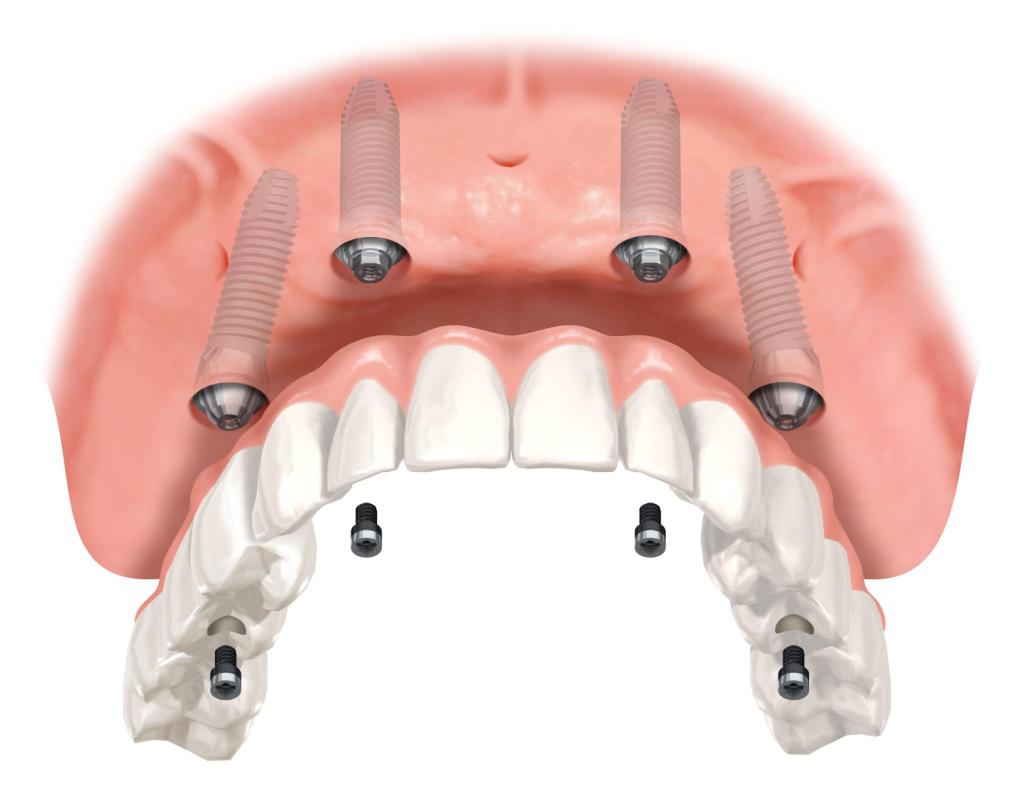 But what if you still have to face teeth loss? Leaving the gaps as it is will invite further diseases and also the roots of your lost teeth will star to resorb after a certain interval of time thus leading to deformation of your jaw line. So don't leave the gaps in your mouth. You must look for artificial tooth replacements. And the best option among the artificial replacements is dental implants. They are non-removable and comfortable.
Dental Implant Benefits
Implants have the most number of benefits out of all the tooth replacement treatments. You must consult your dentist regarding the whole treatment procedure, guidelines and number of sittings required for your particular case. As far as the cost is concerned, it varies from person to person and from clinic to clinic. The placing of implant along with the abutment and crown approximately costs $2500 to $3000. Still each clinic has different charges depending on the quality of treatment it offers, its services and the brands of products and equipment it uses. Never compromise on the quality because it is a onetime treatment and at the same time don't over pay.
A good research will help you to find an affordable dental implant clinic with good services. After having an implant done, you will feel a lot more secure and hygienic regarding your oral health. Implants are non-removable so they will not fall out of your mouth thus reducing your worries. Don't let a bad oral health and teeth loss affect your life. Take the necessary actions immediately and improve your condition by going through tooth implants.
Wind Up:
If there is a clinic that has reasonable dental implant costs and high class services to offer in Melbourne then it is none other than Dental Implant Professionals. They have very qualified and skilled surgeons who will ensure that you go through a pain less implant treatment and they use only branded and good quality products and equipments. They will take extra efforts to give the best possible treatment to you.