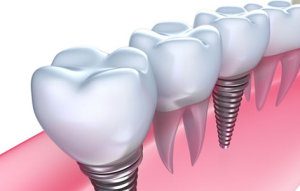 A perfect smile is something everyone desires, but unfortunately dental problems ruin this dream. With a dashing smile you have a better outlook to life and are more confident in public. In fact, your smile can help you succeed in life as people will be drawn to your warm personality. You enjoy more self-esteem if you are confident about how good your teeth look.
However, losing a tooth will ruin all this and your self-esteem will take a beating. Missing teeth will also affect your diet and force you to forego some foods. Worse still, it can lead to loss of your jaw bone. This is where dental implants come in handy. If you have lost a tooth or more through decay or injury, it is time to explore the benefits of this advanced medical procedure and the dental implants Melbourne cost.
Understanding Dental Implants
A dental implant is a replacement for your lost tooth root. A cylindrical tapered titanium post is drilled into your jaw bone to provide permanent support for replacement crown. Titanium is used because it fuses with your jaw bone to provide a firm base. After healing, an abutment is fixed on top of the post and a crown that is custom designed to look like your other teeth is fitted.
The results are apparent immediately; you get your smile back and the crown looks and feels natural. A dental implant will give your confidence back. You can now enjoy any food and you don't have to worry about the implant slipping.
How Much Do Dental Implants Cost?
While most people shy away from dental implants due to the cost, it is important to appreciate that every case is unique. Restorative dentists today are giving affordable family packages to ensure everyone in your family enjoys perfect dental health. It is important to book an appointment for your case to be examined individually. Some of the factors to be considered in a dental implant cost Melbourne procedure include:
1. Nature of the dental procedure: Three common procedures are endosseous, which are placed within the jaw bone, transosteal implant that passes through the jaw bone and gum into the mouth and subperiosteal implants placed on top of the jaw bone. Depending on the work involved, each of these procedures is priced differently.
2. Number of implants: A single implant is cheaper compared to multiple implants.
3. Nature of the procedure pricing: Most dentists will quote a single price for the implant and crown. When each is quoted, the price is higher.
4. Extra dental procedures: In some cases, a patient will require an extraction or decay treatment before the implant, which increases the cost.
A favourable cost is around $2,850 for both the surgery and the porcelain crown. Talk to your dentist to confirm how much you will pay.